Architectural CGI
Architectural CGI brings validity to a project, helping to drive the planning process forward and increase the investment potential of any chosen project using 3D CGI.
Commerical CGI
Generate large investment
Residential
Sell directly off plan to protential buyers
Fly-throughs
Explore your buildings interior and exterior

Time-lapse
Use time-lapse animation for lighting studies
Over 14 Year experience in 3D, Web and Interactive
It is possible to match any natural light setup at any time of day or year and in any location in the world or studio lighting.
I can produce all styles, moods and themes for your visualisation, for example, watercolour effects, sketch effects, x-ray, realism, full-colour 2D plan elevation details. 
The showreel contains a mixture of rendered animation and realtime architectural visualisation created within a game engine.
There are many advantages to creating architectural animation within a game, for example, faster turn around, create longer animations and a large pack of images if required. There is also the option to convert the real-time architectural visualisation into which can be explored interactively.
View portfolio
For more examples
Swipe the divider to view 3D modeling
Sometimes my clients will provide me with architectural drawings, sketch up cad, mood boards or only just a description of what they want before it even exists. I can create you sketch up models if this is all you require or full photorealistic renders.
What kind of projects do you take on?
I produce visualisation for a broad selection of commercial and residential projects of all different themes and styles. You could request 3D animation of an interior or exterior, interactive app or stills for a billboard, brochure website, social media and more
Who do you work for?
Working with a range of creative professions including the likes of architects, advertising agencies, interior designers, photographers and property developers, who often require 3D visualisations of interior space.
What do you require to start a project?
Before we would proceed with a project there would be a discussion on the best way to take a specific project. I will often ask for anything that expresses our clients' ideas and thoughts, and this would usually make a valuable pack of information we could work with along the way. The pack of data may include drawings, floor plans, sketch up, paper doodles, mood-boards, furniture detailing and materials or a word doc with notes and references.
Interior Visualisation?
To achieve the highest quality interior Visualisation, we can precisely explain a design concept using CGI and produce different mood lighting setups. Whether this may be a studio lit scene focusing on furniture and unique elevation visuals or whether it's a case of showcasing a vast, beautiful open plan kitchen/dining & lounge space, this can all can be achieved. This could include producing a 'Chalk render pack', or full-colour CGI's, detail shots, showcase manufactures furniture or products there are many possibilities and ideas are using CGI.
Why use CGI for Exterior visuals ?
Exterior visualisation capabilities provide you with excellent possibilities. I can match any natural light setup at any time of day or year and in any location in the world. The ability to produce all styles, moods and themes of a single visualisation allows us to reproduce amendments of the same space all year round. CGI is a fantastic way to quickly and cost-effective producing updated projects whenever required without resulting.
View portfolio 200+ examples !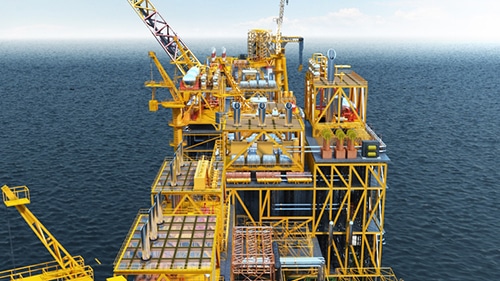 Oil, Gas and Renewables
Visual storytelling will make you outshine your competitors. All projects have the highest level of detail with the ability to zoom in and provide a crisp view of each intricate part if this is not enough for you X-Ray view can be used to reveal further details.
Mining and Construction
View high-quality visuals and animations created for the West Cumbria Mining to aid the planning application process. Infographic visuals showing the underground mining process.